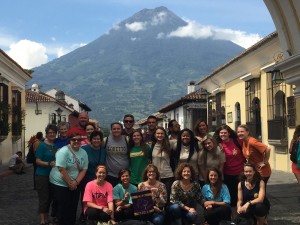 This trip has been the experience of a lifetime. As I think back to my very first post when I said our hearts were full, I think I didn't know just how much more our hearts could hold after 10 days in this beautiful country with such an amazing team/family. In this short period of time, I have experienced some of the saddest and happiest moments of my life. I could not imagine a better group of people to have shared this experience with.
In our 3 clinics alone, we were able to see roughly around 700 patients. This does not include our hospital and clinic visits. I am so proud of our team for working together so flawlessly and with such determination to see as many patients as humanly possible. However, while we were able to see this large amount of people, there were still so many who we had to turn away at the end of the day. The need is so great in these areas and while we did the best we could, there is always more to be done. However, we will focus on the many people that we were able to help, and pray that our Almighty God can transform the lives of those turned away in a way none of us could even fathom.
To anyone currently in or about to begin nursing school, I challenge you to go on this trip. Use your nursing skills to make a difference in the life of someone who desperately needs it. It will permanently change your perspective. You will forever appreciate every medication, IV tubing, and even pair of gloves that you are able to use freely without thinking, "Am I going to have enough?"
I will forever cherish the memories made these past 10 days, and I am already looking forward to seeing what greatness can be achieved by those students who embark on this great trip next year.