Membership is open to anyone interested in the history
of the Muscle Shoals area of the Tennessee Valley.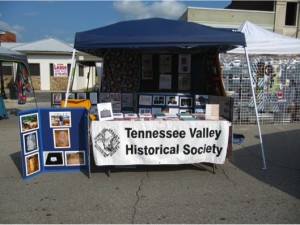 Membership Benefits:
** Four meetings of the Tennessee Valley Historical Society are held during the calendar year. A scholarly presentation about the history of the region is offered at each program.
** The Tennessee Valley Historical Society Bulletin is sent to all members before each meeting.
** The Journal of Muscle Shoals History is published periodically.  Members receive a discount when they purchase Journals.
** Several local history projects are carried on in the community. Members are invited to participate.